Highways and byways
HEALING THE LAND – HEALING OURSELVES – TOGETHER
We support people and communities, particularly those experiencing disadvantage and exclusion in rural Australia. We do this through our annual small grants and longer term programs where we partner with local community organisations to build stronger communities.
OUR Programs
Restoring Nature and Communities
In March 2021 our second partnership program began in North East Tasmania.

Restoring Nature and Communities is a 20 week eco-restoration program in partnership with North East Bioregional Network in St. Helens. The program employs four workers who are undertaking a range of land management and restoration work in the Break O Day municipality.
Our first partnership program Seeds of Connection is thriving in 2021 with community connection programs in Injune, Mitchell, Wallumbilla and Surat during 2021.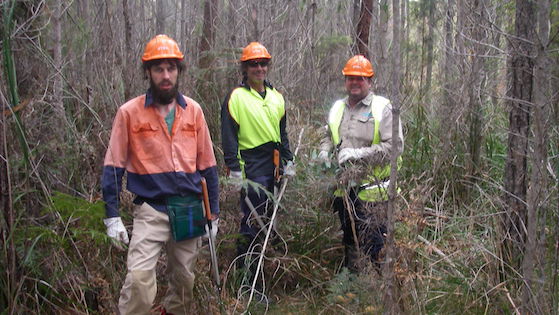 OUR Annual Small GRANTS
Building stronger communities
Each year Highways and Byways – Healing the Land, Healing Ourselves, Together runs a program offering grants of up to $3,000 to address disadvantage and inequality within small towns and communities, especially in rural, regional and remote areas of Australia. 
In 2022, our small grants program has supported projects that advance the theme of 'Healing the Land – Healing Ourselves – Together'.
These projects focus on addressing social, economic and environmental distress through locally led, practical land health and environmental restoration projects, with an emphasis holistic practices, leadership and personal development and the intergenerational sharing of knowledge and skills.
Our 2023 Small Grants Program will open on 1 February 2023. To find out how and when to apply please click here. Alternatively, you may wish to make a tax deductible donation to help grow stronger isolated communities.
2023 Small Grants Program
The 2023 Highways and Byways Small Grants program will open for applications on 1 February 2023. Further information will be available via our grants page in late 2022.