Highways and byways
HEALING THE LAND – HEALING OURSELVES – TOGETHER
We support people and communities, particularly those experiencing disadvantage and exclusion in rural Australia. We do this through our annual small grants and longer term programs where we partner with local community organisations to build stronger communities.
Our programs are developed to strengthen community relationships and networks, develop local leadership, and empower people to meet the challenges confronting them.
"Seeds of Connection" is our program in Roma, South Central Queensland. Led by local Mithika woman Megan Brown, Seeds of Connection provides cultural immersion and well-being activities that address the lack of connection and disadvantage experienced by Indigenous and isolated people in this part of Queensland.
"Restoring Nature and Communities" is our partnership with Northeast Bioregional Network, who have a long history of successful eco-restoration projects in the Break O'Day region of northeastern Tasmania. This is a program of ecological restoration and best practice land management and provides employment and training for four local unemployed persons.
"Free2b Time", and our partnership with Free2b Girls provides one-on-one and small-group support for teen girls who are socially and geographically isolated in northeastern Tasmania.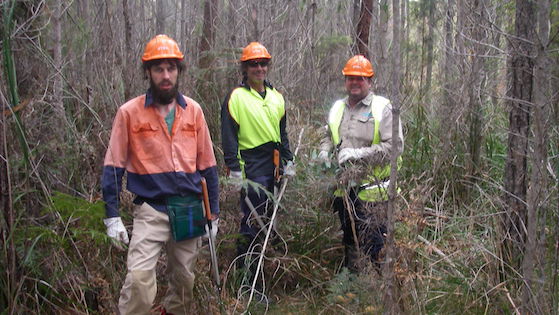 OUR Annual Small GRANTS
Building stronger communities
Each year Highways and Byways offers small grants to community organisations to address disadvantage and inequality, especially in rural, regional and remote areas of Australia.
Applications for our 2023 Small Grants program 'Healing and Growing Together' have now closed.   
Details of our 2024 Small Grants Program will be available later in the year.
JOHN WALLIS memorial lecture (tasmania)
This year's John Wallis Memorial Lecture featured theologian and priest Dr Jake Mudge who spoke on the topic, You are a chosen race, a royal priesthood: living fully, our shared, baptismal anointing. To watch the lecture click Learn More. 
toowoomba lecture (queensland)
Rev. Tim Costello AO spoke at this year's Toowoomba Lecture on The Big Picture: Living in Hope and Awareness. To watch his presentation, click Learn More.