We are Highways and byways 
Healing the Land, Healing Ourselves, Together
We support people and communities experiencing hardship and disadvantage, especially in rural Australia. We do this through our Annual Grants Program and through longer term initiatives in small rural communities where we may partner with a local organisation.
Highways and Byways (formerly the John Wallis Foundation) continues the work of the Missionary Sisters of Service which is an Australian congregation founded by Father John Wallis in 1944.
Highways and Byways is a national organisation based in Melbourne, Victoria.
Highways and Byways continues the vision and mission of the Missionary Sisters of Service,
acknowledging and connecting with the Indigenous people of this land,
reaching out in hope and love to people socially and geographically isolated,
strengthening community relationships and cultural identity,
contributing to the regeneration and healing of our earth,
developing local leadership and empowering people to respond to the challenges that confront us.
Highways and Byways, in the spirit of the Missionary Sisters of Service, acknowledge that our work and our homes are on the sacred land of many cultural groups of the First Nations people of Australia.
We accept the invitation in the Uluru Statement from the Heart to walk together with First Nations people in a spirit which encompasses voice, treaty and truth-telling to ensure a better future for all.
Our First Nations people have lived on this land for 65,000 years. They are the oldest continuing culture on Earth. We strive to listen deeply to their words, wisdom and vision, so we may better understand our connection to this ancient and sacred land that we live on, and let it reverberate through our presence, our words and our actions.
Highways and Byways is grateful for the many First Nations people who have generously worked with us both through their friendships with the Missionary Sisters of Service in the past, and through our Small Grants Program and our Seeds of Connection Program in Roma, south east Queensland, with Mithaka woman Megan Brown.
We feel truly blessed to walk beside our First Nations brothers and sisters, and trust we will grow stronger as we continue to walk together toward healing and unity.
our history
Highways and Byways is the initiative of the Missionary Sisters of Service (MSS).  Their motto, "Into the highways and byways", has taken that community into many areas of Australia, reaching out to people in all kinds of places and situations, from the city to the outback and beyond, always with a pastoral approach and a deep respect for the dignity of every person.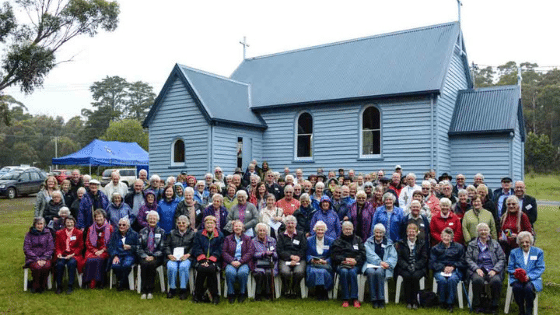 A REMARKABLE MAN
John Corcoran Wallis, was a priest in the Archdiocese of Hobart.  In 1944 he founded a community of women whose mission would take them into the highways and byways of Australia and beyond. 
Father John died in 2001 at the age of 91.  A fuller outline of his life can be found here
Highways and Byways acknowledges the lifelong trauma of abuse victims, survivors and their families, the failure of the Catholic Church to protect, believe and respond justly to children and vulnerable adults, and the consequent breaches of community trust.
Highways and Byways is committed to fostering a culture of safety and care for children and vulnerable adults.
The below Annual Report links will download the annual report to your device or computer.